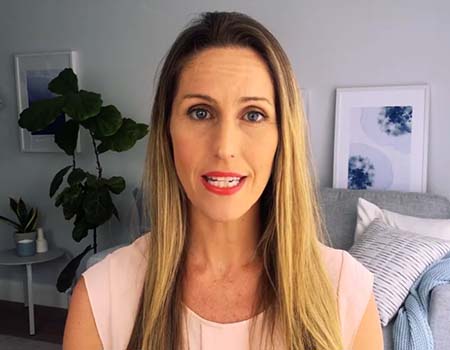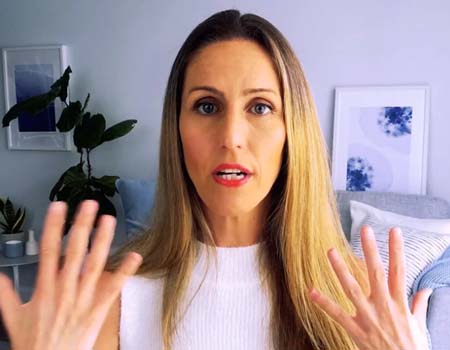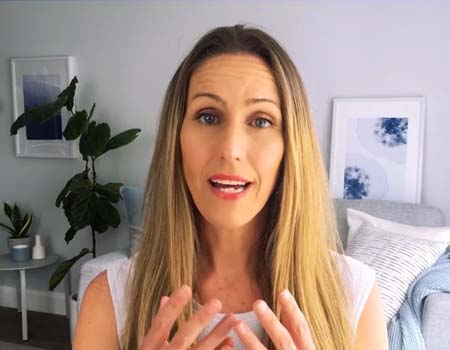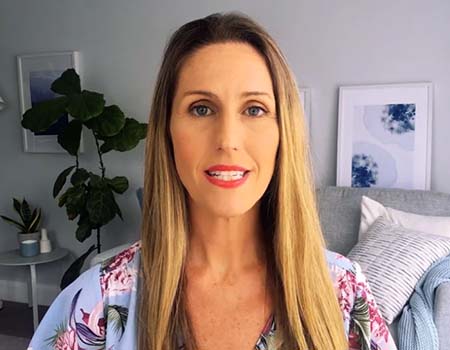 MAKE GREAT VIDEO WITH YOUR SMARTPHONE
Welcome to Day 2!
Today you are going to learn about audio.
While the camera is pretty good on smartphones, the audio is not as great. If you are in really close to your phone when filming, it can be ok, but the further away you sit it will start creating echo. Your cheapest solution to improve the audio will be to buy a lapel mic. You can find one on Amazon on eBay for less than $30, which will give you better audio than your smart phone. The next level up, that I recommend is a Rode Video Smart Lav Plus, which will set you back around $80 or $90. Unlike many lav mics, this one plugs directly into your iPhone.
I'll put a link below in case you are interested in that.
One thing I will do now, to show you the difference in audio quality, is add an external lav mic. I'm going to turn the camera off and hook it in now.
There you go. You can now hear the difference between Smartphone Mic and External lav mic. I'm going to keep this mic in for the rest of these videos.
Now, if you don't yet have the funds for an external mic, or you just want to shoot your first videos without one while you wait for one to arrive in the mail, don't let all this talk about external mics stop you from getting your videos out there.
You can shoot a video with just the smartphone audio when you are starting out and you can get some content out there online. This should not stop you from moving forward.
ENVIRONMENT
Your audio is also impacted by your environment. You need to think about what noises are in your environment and how you can cut back on all background noises except your voice. Keep your doors and windows closed.
Another audio issue is echo. Filming in a large room or a room with no curtains, no carpet, or minimal furniture can cause your voice sound hollow or to echo off hard, flat surfaces.
You can overcome this by putting a rug on the floor, hanging blankets on the walls. Another option is to use some or of screen behind your camera and to the side of you. If you are sitting down, a clothes rack or two with blankets of them can act as a buffer of the echo.
Make sure you do not have your TV on, or music playing, as this can get you in trouble with copyright laws.
Create a test video on your camera with your audio being the focus
If you think the sound is not sufficient, and you have the funds available, consider buying a mic. At this early stage, consider a cheap lav mic (it is one step up from your camera audio, but know that you will likely upgrade again later). A Rode Samrt Lav + is another step up and will give you better quality audio, but again, it is likely you will want to invest in something even better if you are planning on producing a lot of videos, ongoing.
<iframe style="width: 120px; height: 240px;" src="//ws-na.amazon-adsystem.com/widgets/q?ServiceVersion=20070822&amp;OneJS=1&amp;Operation=GetAdHtml&amp;MarketPlace=US&amp;source=ac&amp;ref=qf_sp_asin_til&amp;ad_type=product_link&amp;tracking_id=pruemadden0a-20&amp;marketplace=amazon&amp;region=US&amp;placement=B00VSL18UQ&amp;asins=B00VSL18UQ&amp;linkId=0739d066c2fd37b56ba529d490e21238&amp;show_border=false&amp;link_opens_in_new_window=false&amp;price_color=333333&amp;title_color=0066c0&amp;bg_color=ffffff" frameborder="0″ marginwidth="0″ marginheight="0″ scrolling="no">
</iframe>
PRODUCTS MENTIONED (IN USE IN VIDEOS)
Take your Video creation to the next level.
Get the Video Marketing Survival Guide.
Select & plan video content that ATTRACTS viewers in droves
Choose & set up gear so that your videos look and sound PROFESSIONAL
Edit your videos so that your viewers are HOOKED
Promote videos on different social platforms so that they are DISCOVERED