Introducing the planner with every
form, checklist, tracking & info sheet
that you will ever need
for your video production
& social media video management
THIS IS WHAT IT MEANS TO BE
ORGANISED WITH VIDEO
videos researched – 10
videos planned – 10
videos scripted – 10
videos produced – 10
videos edited – 10
videos published – 10
videos promoted – 10
ALL OF THESE VIDEOS
PRODUCED AND PROMOTED
IN 1 WEEK.
THIS IS NOT A DREAM,
IT REALLY IS POSSIBLE
With everything you have going on in your life it is easy to feel overwhelmed.
When you are creating videos, managing social media, focusing on sales, and tracking your stats, there's so much to plan, do, and remember.
You've got your strategy jotted down in a notebook.
Your video ideas that were inspired when surfing the net are scrawled on a piece of paper, or lost in a sea of Likes and Saves.
Your video and income goals – another sheet of paper.
Unfortunately, some just aren't getting noted at all. And let's face it…
There are so many ideas you've had and tips you've read along the way, there's no way you'll remember them all.
Notebooks, PC, phone, sticky notes, paper scraps, and "mental notes".
Inspiration, data, plans and ideas everywhere!
Strategy and organisation nowhere!
Lack of planning and organisation leads to poor time management, missed opportunities, and often, to failure.
Information is lost. Steps are missed. Goals aren't met.
All of this adds up to chaos and frustration.
Videos are lacking structure and are failing to get views.
Products are not selling.
If you want to succeed, something has got to change.
I'M ABOUT TO OUTLINE THE SIMPLE SYSTEM TO SUCCESS…
…so that organizing, planning, producing, promoting and tracking video production is easy. And most importantly…
I'M GOING TO SHOW YOU EXACTLY WHAT YOU NEED…
…so you feel less overwhelmed and very much in control… so that you can be more confident and creative with your video production.
AND I'LL REVEAL MY BIGGEST MISTAKE…
…that almost brought me undone. It's easy to make, so you should be aware of it…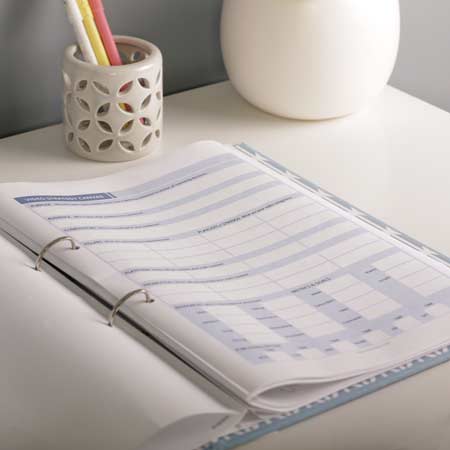 1 SIMPLE SYSTEM
TO PLAN, ORGANIZE, PRODUCE, PROMOTE & TRACK YOUR SOCIAL MEDIA VIDEOS & CHANNELS
For the past 7 years I have created videos for my clients, and developed systems, forms and checklists, to help organise what can be a very demanding and confusing task.
I experimented with a lot of systems, trialed many ideas, and created a stack of guides and lists. I dug deep, searching for ways to make the video creation & promotion process easier.
And then, when I'd finalized a planner that catapulted my organisation, video production and measurement to the next level, it hit me…
In my quest to make my own video and promotion work easier, I had created a workhorse for ALL video creators.
Once it was complete, my next challenge was to put all of my amazing, easy to use tools, into one neat package, so it is easily accessible wherever you may be.
It's portable, comprehensive, easy to use, and doesn't cost and arm and a leg!
SAY GOODBYE TO DISORGANIZATION
THE PROBLEM WITH WHAT'S ON THE MARKET
To be frank, there's not a lot of planners on the market that have been created specifically for video marketing, social video creation and promotion, or even just for YouTube.
Up until now, people have had to cobble together some sort of patchwork system, with a calendar, notebooks, online project trackers and sticky notes.
Some of the general planners cost $50 to $100, and many of the pages are not useful for the purpose of video planning, production and promotion.
PDAs (Personal Digital Assistants) don't offer a lot of value for this purpose, and online organizers only offer limited activities such as planning your schedule and tracking your projects.
They don't offer templates and systems for succeeding online with video, that have been designed by a video creator.
I used my smartphone and tablet for a while there, but considering the amount of time and effort it took to enter my information, and how little flexibility and customization there was, I quickly realized that it just wasn't going to work.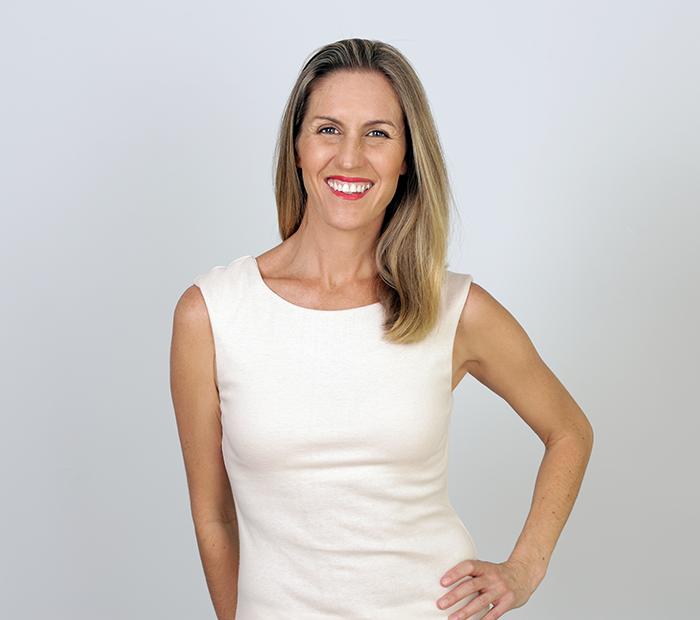 WHAT QUALIFIES ME TO HELP YOU GET STRATEGIC AND ORGANISED?
To start, I've run a Digital Marketing Agency specializing in Digital Strategy and Video Production. Prior to that I worked for close to a decade internationally, consulting big brands on sales system design and implementation.
Basically, I created systems for Multinational brands, to attract more customers and sell more products.
Throughout my 20-odd year career, I've developed effective, productive systems and have helped businesses generate tens of millions of dollars.
To name just a few, I have consulted Marco Polo Hotels – Hong Kong, NWKA International and Starwood Hotels and Resorts.
I've worked on video projects large and small, and I headed up the 2018 Pyeongchang Winter Olympic video campaign for XTM Performance.  As you can imagine, this massive project was almost a year in the making, and required careful planning, organisation, tracking and analysis in order to be successful.
Throughout this entire project, I used the exact same planner that I sue for all my video projects, large and small – the Video marketing and Social Video Planner!
WHAT'S IN THE VIDEO MARKETING & SOCIAL VIDEO PLANNER?
This is a comprehensive planner and tracker
that you can use to strategically plan your video marketing & social media videos.
Use it when planning, producing, promoting and tracking your videos for  YouTube, Facebook, Instagram, website, or any other online platform.
Your planner includes this huge collection of pages to help you meet all of your online goals – from growing a cult following to sending a truck load of raving fans to your sales page.
Pre-Production
Video Topic Brainstorming
Topic Research Checklist
YouTube Research Checklist: Competitors
YouTube Research Checklist: Keywords
Content Planning Grid
Free-form Script Template
Video Sales Letter Script Template
Video Brief for outsourcing
Video Types – Bottom of Funnel
Video Types – Middle of Funnel
Video Types – Top of Funnel
Video Types – Evangelists
Production
Script Breakdown Sheet
Script Breakdown – Example
Storyboard Template
Camera Shot List
Shot List Options
Grouped Shot Planner
Shot Log
Production Planning Checklist
Post-Production
Post-Production Checklist
YouTube Publishing Checklist
Promotion & Advertising
Promotion Tracker
Advertising Tracker
Facebook Advertising
Giveaway Tracker
Weekly Video Promotion Checklist
Social Media Planner – 5 Days
Social Media Planner – 7 Days
Income Streams
Affiliate Programs
Yearly Affiliate Revenue & Expenses Tracker
Advertising Sponsors
Finance
Monthly Finance Tracker
Yearly Finance Tracker
General
Video Stats & Income Goals
Calendar 2018
Channels of Interest List
Video Equipment Checklist
Contacts
Monthly Goals & Improvements
Monthly Publishing Calendar
Music Master List
To Do List
Weekly To Do List – 5 Days
Weekly To Do List – 7 Days
THE BIGGEST MISTAKE I MADE,
AND HOW YOU CAN AVOID MAKING IT TOO
When I first started creating videos there was one big thing
that almost brought me undone:
Lack of clarity.
You see, there were too many demands on my attention, and as a result, I was scuba diving in muddy water, so to speak.
I was trying to do everything at once, with little structure or systems in place.  I was listening to my client's needs, watching what the competition were doing, and paying attention to what was trending online. I was creating videos, spraying out social promotions, and attempting to track results.
I was stressed, worn out, anxious, and at my wits end.
I was missing opportunities because I couldn't see. My view was so clouded and I was constantly scrambling and reactive, rather than being organised and proactive.
As a result, I wasn't able to focus on the "Big Picture" or the future.
Let's just say that swimming in muddy water results in anxiety, underperformance and worse.
Once I realized that there was a problem, I put steps in place to ensure that I was able to plan my videos, and my path forward, effectively.
I created road maps and checklists to help me research, plan, and create, and to promote and track my videos on social media, in a systematic way.
And I discovered that there were really just 5 essential steps to video success. I'll tell you all about these in just a moment.
The payoff was huge. I had clarity about where I was heading, and why. And I could track my results and understand what was working.
And because of this clarity I gained confidence and creativity, and my results were out of this world.
I turned overwhelm into success.
ONCE YOU HAVE YOUR PLANNER, REST EASY KNOWING:
Something is always bound throw a spanner in the works (camera trouble, you get sick, you lose your footage)… but no matter what it is,  you can pick right up where you left off, because everything is organised
Once you've got yours systems in place you can easily map out and execute the production of any video type, from vlog to documentary, interview to how to video
You're able to plan and track your videos and video promotions on your social platforms, whether it be Facebook, Instagram, YouTube or elsewhere
SO ARE YOU READY TO GET CONTROL OF YOUR VIDEO PLANNING,PRODUCTION & PROMOTION?
You'll receive downloading instructions for your PDF files via email within minutes.
You can then print your planner out out on your printer.
GET YOUR VIDEO MARKETING SURVIVAL GUIDE NOW
SO WHAT'S THE VALUE OF EACH SECTION?
Strategy & Planning – Value: $29
Pre-Production – Value: $39
Income Streams – Value: $49
Get your Video Marketing Survival Guide now and receive these FREE gifts: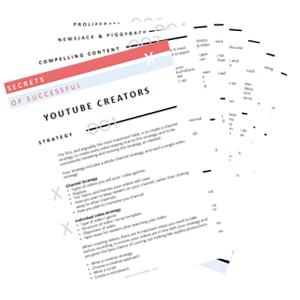 SUCCESSFUL YOUTUBE CREATORS
TOP 11  HABITS
STEP BY STEP GUIDE
The step by step guide that shows you how to write an effective video sales script in a short time.
ADDRESS YOUR VIEWER'S PSYCHOLOGICAL HURDLES
SELL USING EMOTIONAL TRIGGERS
MOTIVATE BY PROMISING GAIN OR INSTILLING FEAR OF LOSS
JUSTIFY THE PURCHASE DECISION WITH LOGIC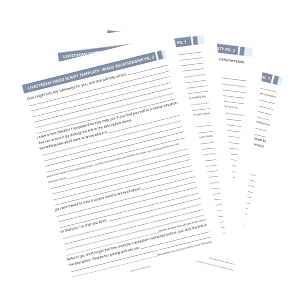 LIVESTREAM VIDEO SCRIPT
FILL THE BLANKS
TEMPLATES
The simple templates to help you build authority and relationships using livestream on Facebook, YouTube and other platforms.
SIMPLE LAYOUT
12 STEPS TO COMPLETE YOUR SCRIPT
FILL THE BLANKS AND YOU ARE READY TO FILM
TOTAL VALUE PLANNER + BONUSES
Note: This offer will be available for a limited time, so snap it up today.
One things is for sure, this planner will save you countless hours in wasted time.
Don't spend hours, or even days, creating videos that no one will watch.
 Get the planner that has checklists, templates, guides and trackers.
Absolutely EVERYTHING you need for your video planning, production, promotion and results measurement.
And it's yours for just $37.
I want instant access to this guide for only $37.
P.S. This price won't last forever. Make sure you grab it now while it's still pocket-friendly.