NOT SURE IF YOU'RE IN THE RIGHT PLACE?
If you're looking for freedom, happiness, and fulfillment or have ever asked yourself any of these questions, then you are.
♦  How can I bring my gift to the world?
♦  How can I build a business that doesn't take over my life?
♦  How do I tell my story?
DREAMS REALLY CAN COME TRUE
Whether you have taken the plunge, diving straight into full time solopreneurship, or you're still working full time while you transition into your new life, the challenges are still the same.  There is so much information, and whichever way to look there seems to be opportunity screaming out to you.  But every path you take poses a whole new learning curve. You know, I think one of the hardest parts of finding your way online is that feeling of overwhelm.  We've all felt it.  We bounce into the online world, eyes all sparkly, feeling elated at the thought of freedom. At first you start searching for tools and guidance, and after a few searches, Facebook's geo-targeting feature bombards you with the "answer to all of your Webinar, Email Marketing, Facebook, Twitter, Instagram, Pinterest, Facebook Ads, Google Plus, Periscope questions".  It's like walking down the streets of China town, lights flashing spruikers calling.  Everywhere you look, someone shouts at you "I've made 7 figures online, and you can too".
" It's my goal to bring clarity to each and every online solopreneur in the world.  That's right, it's a big statement, but it's what I want to do."
Thanks to my extensive business and marketing background I also understand the importance of researching your market, crafting your brand, building a solid strategy around it, and delivering the goods to your audience using their voice, and on the right platform.  I know that so many entrepreneurs spend so much time on the unimportant things but skip the most important entirely. And speaking about skipping the most important things, I'm of the belief that if you take care of your body and mind, you are half way there.  So I've put together some courses which will help you overcome mindset hurdles, get your body into shape, and clear away the brain fog.  I've turned my health around and having some out so much more focussed, productive and balanced which has allowed me to take my business to the next level.  I'd love to help you do the same too. I am here to guide you along your path to fulfillment and freedom, through realizing your life dreams and operating your own online business.
Through my mailing list, online courses, webinars and retreats, I give you the tools you need to build a life of abundance, full or happiness, health and wealth;
♦ have the right foundation: it's all about your brand, baby
♦ sell like there's no tomorrow
♦ have the right tools; the digital solopreneur does the job of 20 people
♦ have the right mindset – take care of yourself and you will succeed
So if you have been wondering whether you will ever be free from your desk job, will ever be able to do something that truly makes you happy, whether you can build you own business from home while raising your children… yes, dreams can come true.
I know you're itching to find out more, so check out my YouTube Channel, or hop onto my blog.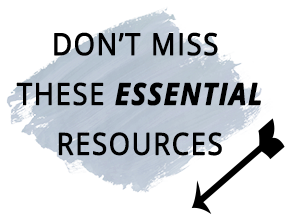 I WANT TO BUILD A FREEDOM LIFESTYLE BUSINESS
Are you feeling overwhelmed, not sure exactly how to create an online business that sells on autopilot, whether you are hard at work or taking time out to enjoy life? Sometimes you just need someone to clearly map out the path forward.
I'm here to cut through the confusion and show you exactly what you need to start selling online. No fluff, just straight to the point systems that you can immediately apply and get results.
I WANT TO KNOW HOW TO BUILD MY BUSINESS WITH VIDEO
You know video is the tool that gets eyeballs on your brand.
This year's stats show:

1/3 of online activity is spent watching video
45% of people watch more than an hour of Facebook or YouTube videos a week
More than 500 million hours of videos are watched on YouTube every day
Mind blown? Let me show you what tools you need to get started.
SURROUND YOURSELF WITH PEOPLE WHO ARE GOING TO
Permission granted to dive right into my Entrepreneurs for Freedom Mastermind.  Join my members-only Facebook community and you'll have an instant tribe of supporters, mentors and friends.  This group of diverse people hale from all over the globe and come from all walks of life.  Find a collaborator for your next project or simply bounce ideas off one another, this is your tribe, the Entrepreneurs for Freedom Mastermind.