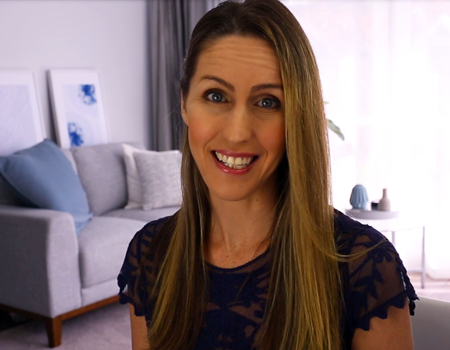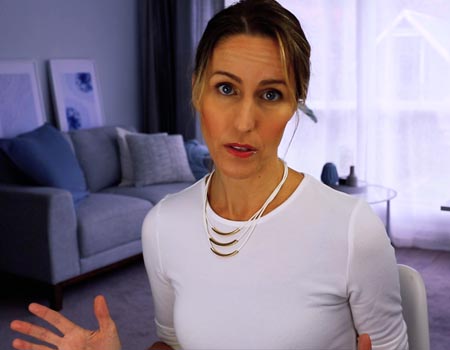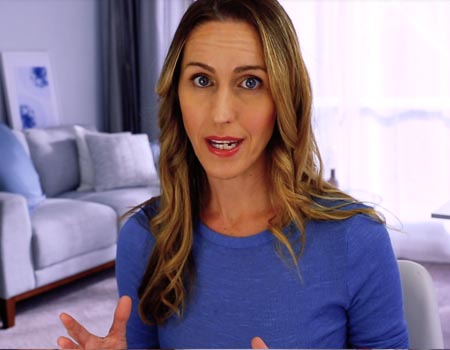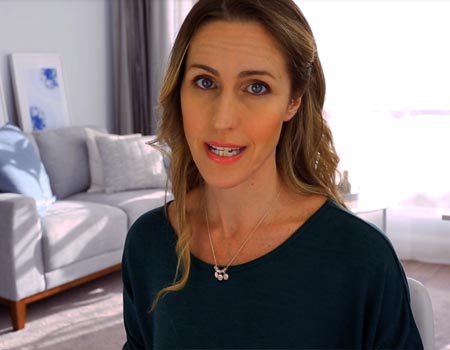 THE CONTENT STRATEGY ROADMAP
Welcome to Day 5!
Today you are going to focus on getting clear on your Content Measurement.
Your Content Marketing goals will determine what forms of measurement you will use.
Once you have completed days 1 – 4 of the Content Strategy Roadmap… it's time to determine how you will measure the success of your content in achieving your goals.
To do this, we are going to use two tools – metrics and Key Performance Indicators – known as KPIs.
Business metrics are used to track the status of all areas of business
KPIs is a metric that highlights critical areas of performance. They track whether you hit business objectives/targets
You can use KPIs to evaluate your success at reaching targets and as decision-making tools that help you answer your businesses key performance questions.
So to give you an example, of each of these tools in use,
a metric could monitor how much traffic is getting sent to your product download page from  YouTube video, compared to a goal,
whereas a KPI would monitor how the traffic from the YouTube video in question contributed to increasing sales revenue.
In the video I show an example of one way you can use to measure your success at achieving internal content creation goals, and how you can link this to measuring your external goals such as video views.
Now I am also going to show you the 9 important content marketing metrics to measure across the different stages of your business.
Not all metrics are equally useful in every stage of your content marketing.
I'm going to explain the big picture of metrics here, so that you can see the there are certain metrics that you will track at certain stages. You don't want to track everything all at once because.. well, that would be a waste of time and energy (and sometimes the data just won't be available).
So here goes…
When you are creating content, with the intention of selling a product, you will create content that is intended to push leads and customer through the "sales funnel", which is a series of steps designed to guide your fans and visitors toward a buying decision.
Content that you create for your Social Media platforms to entice your fans of viewers to go to your website and join your email list for example, where you will tell them all about your amazing products so that they will buy them (this is how your your sales funnel works)…well a bunch of content around a similar theme is part of a campaign.
In the early phase of a campaign, it's better to focus on monitoring traffic generation, instead of measuring engagement or conversion rates. Basically, becasue you are just building your traffic, so there's really not much to measure part from the traffic you are building!
When you're launching a new "marketing campaign", you won't yet have the traffic to enable you to track ROI or to click-through rates, because you are just starting out.
Therefore, when measuring your content marketing success, it's best to break your campaigns into 4 phases, and track different metrics for each phase.
Phase 1: Traffic generation
Phase 2: Engagement
Phase 3: Conversion
In Phase 1, it's all about generating traffic.
The most important metrics in this stage, on your website are:
Unique visitors
Page views
Total backlinks
Source of traffic
The most important metrics on social media in Phase 1 are:
Reach and Relevance
Social Reach = Total # of fans, subscribers etc across all platforms
In Phase 2, it's all about Engaging Your Fans and leads.
On your website you will measure:
Bounce rate
New vs. returning visitors
Time spent on website
Shares by content type
Number of comments
The most important metrics on social media in Phase 2 are:
Audience Interactions
Audience Interactions = the sum of interactions across all content including video views, likes, comments, shares, retweets, favourites, replies etc
Activity Ratio
Activity ratio = # of interactions : social reach
Content Effectiveness
Comments : content ratio
Comments : profile ratio
Content : share ratio
In Phase 3, it's all about converting your social media views and likes to leads and your leads to paying to customers.
On your website you will measure:
Opt-in rates
Click-through rate
Number of leads
ROI
The most important metrics on social media in Phase 3 are:
Use Google campaign URL builder to track which traffic is coming from which platforms in your web analytics tool.
In Phase 4, it's all about measuring after sales success and sentiment.
On your website you will measure:
Customer service interactions.
Time to bring a customer service issue to resolution
Number of customer complaints
Number of shared FAQ or how to videos
The most important metrics on social media in Phase 4 are:
There are a number of platforms that measure social influence, one of the most popular being Klout.
There are social media monitoring tools available that can categorise positive, negative and neutral sentiment. These can be costly (but valuable when you have a large audience). Alternately you can us free tools such as Google Alerts to monitor mentions then get a feel of conversations on each platform and manually record these as positive, negative or neutral.
Number of positive mentions on Social Media after resolution
YOUR TASKS FOR DAY 5
1. What is your Content Marketing Mission Statement? 
a) Follow the template to answer:
Who your content is for
What content you are giving them, and
Why (what they will derive from your content)
b) Now write the full Content Marketing Mission Statement as one cohesive sentence in your in your Roadmap template.
Don't forget… done is better than perfect. Get it done to the best of the abilities you have today, and move on. Perfection is the enemy of progress. You can always revisit later. Now go forth and create your mission!
Take your Video creation to the next level.
Get the Video marketing Survival Guide.
Select & plan video content that ATTRACTS viewers in droves
Choose & set up gear so that your videos look and sound PROFESSIONAL
Edit your videos so that your viewers are HOOKED
Promote videos on different social platforms so that they are DISCOVERED